Home delivery for the zip code entered is not available at this time. ABC Warehouse currently provides home delivery on major appliances and TVs within our Home Delivery Areas throughout Michigan, and surrounding areas of our store locations in Ohio and Indiana.
×
Extended Warranty
No Deductibles | Fully Transferable | All Labor | All Parts | Factory Service | 800# for Service
Extend the original Manufacturer's Product Warranty for up to 5 years and receive up to 50% Merchandise Credit Back if you don't use it.
2 YEAR* GET 10% CREDIT BACK
3 YEAR* GET 20% CREDIT BACK
4 YEAR* GET 25% CREDIT BACK
5 YEAR* GET 50% CREDIT BACK
No Check-Ups or Repairs, Get Up To 50% Of Cost of Warranty Plus Coverage Towards Your Next Major Electronics or Appliance Purchase, 90 Days To Redeem For Merchandise Credit, Call Our Toll Free Number.
*including Manufacturer's Warranty
ABC Warehouse offers Extended Warranty Plans on the item(s) listed below. Please select from the following Warranty Options to include with your purchase.

Big Valley 10 Drawer Dresser
Bluetooth Headphones with 10 hour battery life
OLED evo C3 83 inch 4K Smart TV 2023
Reg. Price $
5,296.99
You Save $800
Sale $
4,496.99
Open box from

$3822

Available at select locations.
OLED evo G3 77 inch 4K Smart TV
Reg. Price $
4,496.99
You Save $300
Sale $
4,196.99
Open box from

$3567

Available at select locations.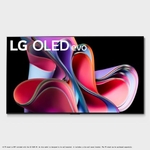 OLED evo G3 83 inch 4K Smart TV
Reg. Price $
6,496.99
You Save $700
Sale $
5,796.99

The Freestyle Projector with 30 to 100 inch image
$797.99
Open box from

$678

Available at select locations.

5.8 Cu. Ft. 24 Inch Double Wall Oven with Convection
Reg. Price $
3,299
You Save $331
Sale $
2,968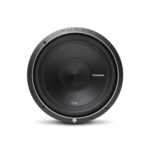 12quot; Punch P2 4-Ohm DVC Subwoofer Rockford Fosgate has always been known as quot;The PUNCHquot; and the P2 12quot; subwoofer certainly continues with the tradition. Kevlar fiber reinforced paper cones deliver bass impact you can feel along with VAST technology to increase surface cone area up to…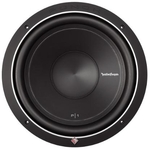 12quot; Punch P1 4-Ohm SVC Subwoofer Rockford Fosgate P1 12quot; are the first in a series of world famous subwoofers called quot;The Punchquot;. During their inception in the 1980's, they quickly became quot;The Woofer of Choicequot; for fanatic car audio systems, with a continued tradition today.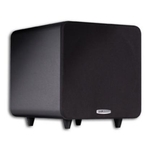 Micro Powered Subwoofer With 300 Watt Dynamic Power Small enough to hide behind (or in) furniture or tuck into a corner, it easily disappears from view. But its big bass output will never let you forget that it's there, delivering all the visceral gut rumble for your favorite action movies as well…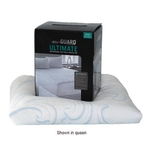 Ultimate Twinxl Matt Protector with 10 year warranty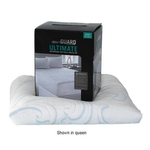 Ultimate Cal/king Matt Protect with 10 year warranty