Home delivery for the zip code entered is not available at this time. ABC Warehouse currently provides home delivery on major appliances and TVs within our Home Delivery Areas throughout Michigan, and surrounding areas of our store locations in Ohio and Indiana.
×
Extended Warranty
No Deductibles | Fully Transferable | All Labor | All Parts | Factory Service | 800# for Service
Extend the original Manufacturer's Product Warranty for up to 5 years and receive up to 50% Merchandise Credit Back if you don't use it.
2 YEAR* GET 10% CREDIT BACK
3 YEAR* GET 20% CREDIT BACK
4 YEAR* GET 25% CREDIT BACK
5 YEAR* GET 50% CREDIT BACK
No Check-Ups or Repairs, Get Up To 50% Of Cost of Warranty Plus Coverage Towards Your Next Major Electronics or Appliance Purchase, 90 Days To Redeem For Merchandise Credit, Call Our Toll Free Number.
*including Manufacturer's Warranty
ABC Warehouse offers Extended Warranty Plans on the item(s) listed below. Please select from the following Warranty Options to include with your purchase.
Uncommon Firm Mattress The Uncommon Firm mattress provides Cushioning foam, encased coils, and added support where you need it most.

Tempur-Pedic ProAdapt® Firm Mattress Experience personalized comfort and support with the TEMPUR-ProAdapt® Firm mattress, which is built with Tempur-Pedic's most pressure-relieving material ever.
Contento Firm Mattress The Contento Firm mattress provides cushioning foam and durable coils for the ideal balance of comfort and support.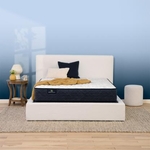 Woodview Firm Mattress Featuring an 825-coil density system, the Serta Woodview Firm mattress offers zoned comfort and pressure relief where you need it—with upgrades available with more cooling layers and support.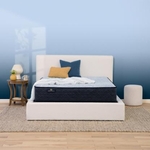 Blue Lagoon Firm Discover the Serta Blue Lagoon Firm mattress—a haven of rejuvenating sleep. With an 825-coil density system, zoned comfort, and a lumbar gel support band, experience unmatched support and pressure relief. Its Cool Twist® Gel Memory Foam contours to your body, while optional cooling…

TEMPUR-PEDIC- LuxeAdapt® Firm Mattress The TEMPUR-LuxeAdapt® Firm mattress is the ultimate TEMPUR® experience. Maximum pressure-relieving power. Superior motion cancellation. One-of-a-kind cooling technology. All combined with our groundbreaking material which intuitively adapts to your unique body…
Dazzling Night Firm Hybrid Mattress Featuring a 3 zoned coil design, the Serta Perfect Sleeper Dazzling Night Firm Hybrid mattress offers pressure relief and support where you need it, with a Cool Twist® Gel Memory Foam that contours to your body—with upgrades available with more cooling layers and…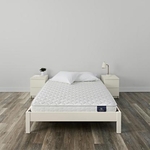 DunesburyII Firm Mattress The SleepTrue Dunesbury II mattress features Serta PillowSoft® foam layered over Serta's time-tested support core for a durable mattress that's as comfortable on your body as it is on your bank account.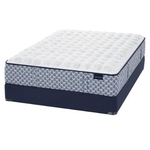 …Firm The best night's sleep should not be compromised. That is why we designed and built this mattress using the finest materials and our timeless craftsmanship. The comfort you will experience becomes quite inflexible combining layers of premium foams- making you feel like you're sleeping on a firm…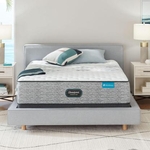 Harmony Lux Carbon Series Firm Mattress The Beautyrest Harmony Lux Carbon Series features the Precision Support System powered by T2 Pocketed Coil Technology to deliver extra support where your body needs it most. Our new RightTemp Wave Foam combined with Beautyrest Gel Memory Foam provides…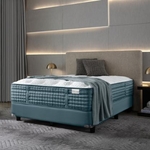 Aireloom Abstract Luxury Firm The Aireloom Abstract Collection is Aireloom's most recent offering. It features Celsion PLUS™ TerraPur™ Latex as well as other new and innovative materials to improve comfort and to maintain a neutral temperature while you sleep.
Tempur-Pedic® Luxe Breeze® Firm Mattress The all-new TEMPUR-LuxeBreeze® mattress feels up to 10 cooler.* Featuring our newest and most advanced Pure Cool® Plus material that absorbs and pulls heat away from your body, it works with specialized cool-to-the-touch covers so you stay measurably…