Home delivery for the zip code entered is not available at this time. ABC Warehouse currently provides home delivery on major appliances and TVs within our Home Delivery Areas throughout Michigan, and surrounding areas of our store locations in Ohio and Indiana.
×
Extended Warranty
No Deductibles | Fully Transferable | All Labor | All Parts | Factory Service | 800# for Service
Extend the original Manufacturer's Product Warranty for up to 5 years and receive up to 50% Merchandise Credit Back if you don't use it.
2 YEAR* GET 10% CREDIT BACK
3 YEAR* GET 20% CREDIT BACK
4 YEAR* GET 25% CREDIT BACK
5 YEAR* GET 50% CREDIT BACK
No Check-Ups or Repairs, Get Up To 50% Of Cost of Warranty Plus Coverage Towards Your Next Major Electronics or Appliance Purchase, 90 Days To Redeem For Merchandise Credit, Call Our Toll Free Number.
*including Manufacturer's Warranty
ABC Warehouse offers Extended Warranty Plans on the item(s) listed below. Please select from the following Warranty Options to include with your purchase.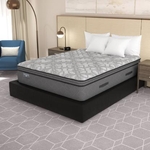 PosturePedic® Hotel Collection Plush Euro Pillow Top Mattress The new Sealy Hospitality Line is the result of extensive consumer research and consistently delivers the preferred feel as defined by today's guests. Sealy has developed a wide range of segment-leading choices in foam and innerspring…
Reg. Price $
999
You Save $200
Sale $
799
Sleep-Rite II Mattress The Sleep-Rite II mattress features Quilted ComfortFlex Foam, which provides unmatched comfort.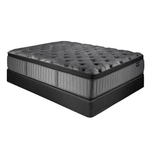 Isle Royal Firm Hybrid The Isle Royal Firm Hybrid Mattress features Phase Change Technology and Nano Coil technology and High-Density Firm Comfort Foam. For more than 90 years, Spring Air has been committed to creating mattresses that always deliver more where it matters. More quality, and more…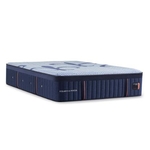 Lux Hybrid Plush Mattress The Stearns Foster® Lux Hybrid Collection is a new era of comfortable, cool sleep, featuring our exclusive IntelliFlex™ Hybrid System which combines memory foam and innersprings, for all-night support and comfort that flexes to support every curve, plus the added benefit of…
Reg. Price $
3,599
You Save $600
Sale $
2,999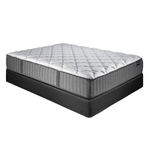 Sleeping Bear Firm Hybrid The Sleeping Bear Firm Hybrid Mattress features Phase Change Technology and Comfort Bridge Design. Like a dependable best friend, Spring Air has been providing genuine comfort and support for more than 90 years. Join the millions of sleepers that trust Spring Air.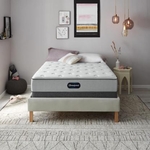 BR800 Medium Mattress DualCool™ Technology is an antimicrobial performance layer that works to keep your mattress fresh and cool while moving heat and moisture away so you sleep at your ideal sleeping temperature. Get support right where you need it most with Gel Memory Foam Lumbar Support.800…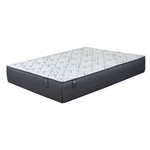 IntegrityFirm Mattress Flexible, firm and supportive, you'll love the way the Restonic Integrity Firm Mattress provides all over support all night long.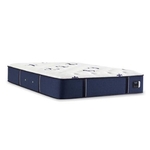 Studio Medium Tight Top The Stearns Foster® Studio Collection features quality you can see and feel with high-quality materials like supportive innersprings, silky-soft covers and comfortable, plush memory foam.
Reg. Price $
1,799
You Save $200
Sale $
1,599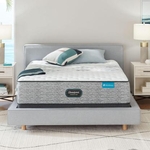 Harmony Lux Carbon Series Firm Mattress The Beautyrest Harmony Lux Carbon Series features the Precision Support System powered by T2 Pocketed Coil Technology to deliver extra support where your body needs it most. Our new RightTemp Wave Foam combined with Beautyrest Gel Memory Foam provides…

TEMPUR-PEDIC- LuxeAdapt® Firm Mattress The TEMPUR-LuxeAdapt® Firm mattress is the ultimate TEMPUR® experience. Maximum pressure-relieving power. Superior motion cancellation. One-of-a-kind cooling technology. All combined with our groundbreaking material which intuitively adapts to your unique body…
Reg. Price $
4,199
You Save $300
Sale $
3,899
Reg. Price $
999
You Save $100
Sale $
899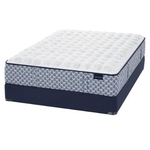 Aireloom Pacific Palisades Luxury Firm The best night's sleep should not be compromised. That is why we designed and built this mattress using the finest materials and our timeless craftsmanship. The comfort you will experience becomes quite inflexible combining layers of premium foams- making you…