Home delivery for the zip code entered is not available at this time. ABC Warehouse currently provides home delivery on major appliances and TVs within our Home Delivery Areas throughout Michigan, and surrounding areas of our store locations in Ohio and Indiana.
×
Extended Warranty
No Deductibles | Fully Transferable | All Labor | All Parts | Factory Service | 800# for Service
Extend the original Manufacturer's Product Warranty for up to 5 years and receive up to 50% Merchandise Credit Back if you don't use it.
2 YEAR* GET 10% CREDIT BACK
3 YEAR* GET 20% CREDIT BACK
4 YEAR* GET 25% CREDIT BACK
5 YEAR* GET 50% CREDIT BACK
No Check-Ups or Repairs, Get Up To 50% Of Cost of Warranty Plus Coverage Towards Your Next Major Electronics or Appliance Purchase, 90 Days To Redeem For Merchandise Credit, Call Our Toll Free Number.
*including Manufacturer's Warranty
ABC Warehouse offers Extended Warranty Plans on the item(s) listed below. Please select from the following Warranty Options to include with your purchase.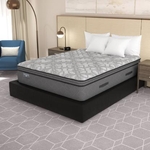 PosturePedic® Hotel Collection Plush Euro Pillow Top Mattress The new Sealy Hospitality Line is the result of extensive consumer research and consistently delivers the preferred feel as defined by today's guests. Sealy has developed a wide range of segment-leading choices in foam and innerspring…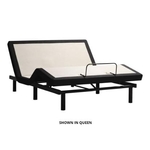 Ease 3.0 Cal/king Adj. Base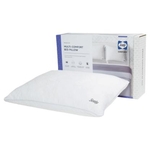 Comfort 2-in-1 Pillow with Multipurpose Design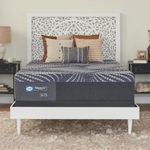 Posturepedic Brehnam Medium Foam The Sealy Posturepedic Brehnam Medium Foam Mattress is a 13.5" is one of the most cushioning mattresses in the Posturepedic® Plus portfolio, with a thicker layer of pressure-relieving memory foam layered alongside our most breathable foams for all-over support. The…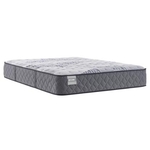 Queen Uncommon CF Mattress
Reg. Price $
718
You Save $21
Sale $
697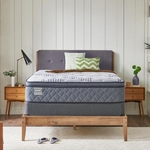 Billings Plush Mattress The Billings Plush mattress provides cushioning foam, encased coils, and added support where you need it most.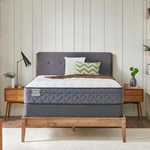 Contento Plush Mattress The Contento Plush mattress provides cushioning foam and durable coils for the ideal balance of comfort and support.
Uncommon Firm Mattress The Uncommon Firm mattress provides Cushioning foam, encased coils, and added support where you need it most.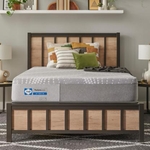 Posturepedic Albany Hybrid This firm hybrid mattress combines the support of motion-reducing encased coils with breathable memory foam and supportive gel foam for best-of-both-worlds comfort. The reinforced edge increases durability, while the moisture-wicking, antibacterial cover helps to keep you…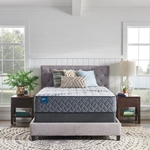 Mirabai Firm Mattress The Mirabai Firm mattress provides more memory foam and encased coils for exceptional comfort and support.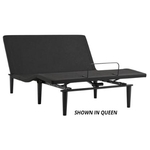 Ease4 Full Adjustable Base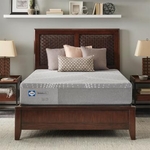 Sealy Posturepedic Foam – Medina, Firm ComfortSense™ Gel Memory Foam and conforming gel foam deliver body-hugging support, while the moisture-wicking, antibacterial cover helps to keep you cool, and the mattress protected.