Home delivery for the zip code entered is not available at this time. ABC Warehouse currently provides home delivery on major appliances and TVs within our Home Delivery Areas throughout Michigan, and surrounding areas of our store locations in Ohio and Indiana.
×
Extended Warranty
No Deductibles | Fully Transferable | All Labor | All Parts | Factory Service | 800# for Service
Extend the original Manufacturer's Product Warranty for up to 5 years and receive up to 50% Merchandise Credit Back if you don't use it.
2 YEAR* GET 10% CREDIT BACK
3 YEAR* GET 20% CREDIT BACK
4 YEAR* GET 25% CREDIT BACK
5 YEAR* GET 50% CREDIT BACK
No Check-Ups or Repairs, Get Up To 50% Of Cost of Warranty Plus Coverage Towards Your Next Major Electronics or Appliance Purchase, 90 Days To Redeem For Merchandise Credit, Call Our Toll Free Number.
*including Manufacturer's Warranty
ABC Warehouse offers Extended Warranty Plans on the item(s) listed below. Please select from the following Warranty Options to include with your purchase.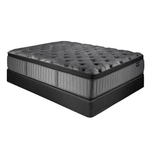 Isle Royal Firm Hybrid The Isle Royal Firm Hybrid Mattress features Phase Change Technology and Nano Coil technology and High-Density Firm Comfort Foam. For more than 90 years, Spring Air has been committed to creating mattresses that always deliver more where it matters. More quality, and more…

Tempur-Pedic ProAdapt® Medium Hybrid Mattress The TEMPUR-ProAdapt® medium-feel mattress, built with hybrid technology, works in combination with a TEMPUR® comfort layer to deliver advanced adaptability and a truly personalized comfort and support experience.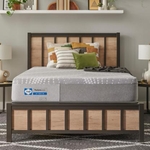 Posturepedic Albany Hybrid This firm hybrid mattress combines the support of motion-reducing encased coils with breathable memory foam and supportive gel foam for best-of-both-worlds comfort. The reinforced edge increases durability, while the moisture-wicking, antibacterial cover helps to keep you…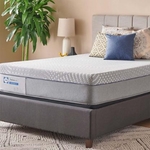 Posturepedic Hybrid Lacey The most premium hybrid in the Posturepedic® Collection, the Sealy Posturepedic Hybrid Lacey 13" Soft Mattress features upgraded cooling with a cool-to-touch cover, high-density motion-reducing coils, breathable memory foam and gel foam. Essentially, everything you need to…

TEMPUR-PEDIC - Adapt Medium Hybrid Mattress The technology that started it all, redesigned for today. The TEMPUR-Adapt® Hybrid Medium mattress combines superior cool-to-touch comfort with two layers of premium TEMPUR® Material and 1000+ premium spring coils, specially designed to work with our…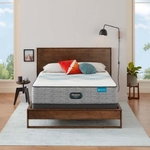 Harmony-Lux Empress Hybrid Mattress The Harmony-Lux Empress Hybrid Mattress features the Precision Support System powered by T2 Pocketed Coil Technology to deliver extra support where your body needs it most. Our new RightTemp Wave Foam combined with Beautyrest Gel Memory Foam provides consistent…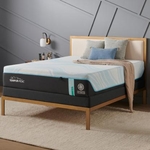 Tempur-Pedic® ProBreeze® Medium Hybrid Mattress Experience proven, all-night cooling with the all-new TEMPUR-ProBreeze® mattress. Featuring specialized cool-to-the-touch covers that work with our exclusive Pure Cool® Material to help pull heat away from your body so you stay cooler—all night long.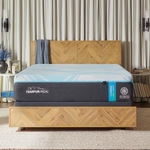 Tempur-Pedic® Luxe Breeze® Medium Hybrid Mattress The all-new TEMPUR-LuxeBreeze® mattress feels up to 10 cooler.* Featuring our newest and most advanced Pure Cool® Plus material that absorbs and pulls heat away from your body, it works with specialized cool-to-the-touch covers so you stay…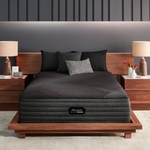 CX-Class-Hybrid-Medium In addition to the support and cooling features found in our LX-Class, Beautyrest Black® CX-Class models include comfort and pressure-relieving upgrades for up to 18% more overall pressure relief. A luxurious layer, made with silk, alpaca and cashmere provides unmatched…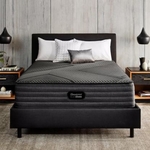 LX-Class-Hybrid-Firm Beautyrest Black® LX-Class features our premier support system, designed with zoned T3 Pocketed Coil® Technology for up to 21% more support where your body needs it the most.** Our new plant-based cooling technology helps provide up to 18% more cooling power to keep you…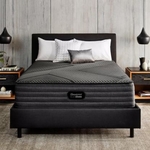 LX-Class-Hybrid-Plush Beautyrest Black® LX-Class features our premier support system, designed with zoned T3 Pocketed Coil® Technology for up to 21% more support where your body needs it the most.** Our new plant-based cooling technology helps provide up to 18% more cooling power to keep you…